'The Meadows' settled in the Island's ancient capital, you'll find the newest development of three, four and five bedroom homes. These inviting contemporary homes are just minutes away from the historic streets of the town centre, enjoying a bustling atmosphere with its many shops, bars and restaurants set at the foot of the imposing Castle Rushen. View all listings here ⇒ The Meadows
Wyllin
A charming three bedroom semi-detached home, perfect for future owners who may have a creative flair, but currently lack the space.  The garage provides the artiste a possible space for their passions, or of course you could park your car in it – but who does that anymore!
Lochbow
This superb four bedroom semi-detached family home is everything you want if you're into space.  It's light, roomy, vast and boundless, whatever you want to call it, it definitely isn't small.
Bradda
With four bedrooms and an integral garage, this detached home has so much space for activities. The Bradda is one of the most popular Havens to date. So don't blame us when suddenly all of your kids' friends start showing up at your new home!
Derby
A beyond impressive five bedroom detached home to rival those on Grand Designs! (Except you can live in the smugness that you didn't have to build it yourself and will never go over budget). If you're looking for well laid out majestic space, this will be the one for you.
Site Plan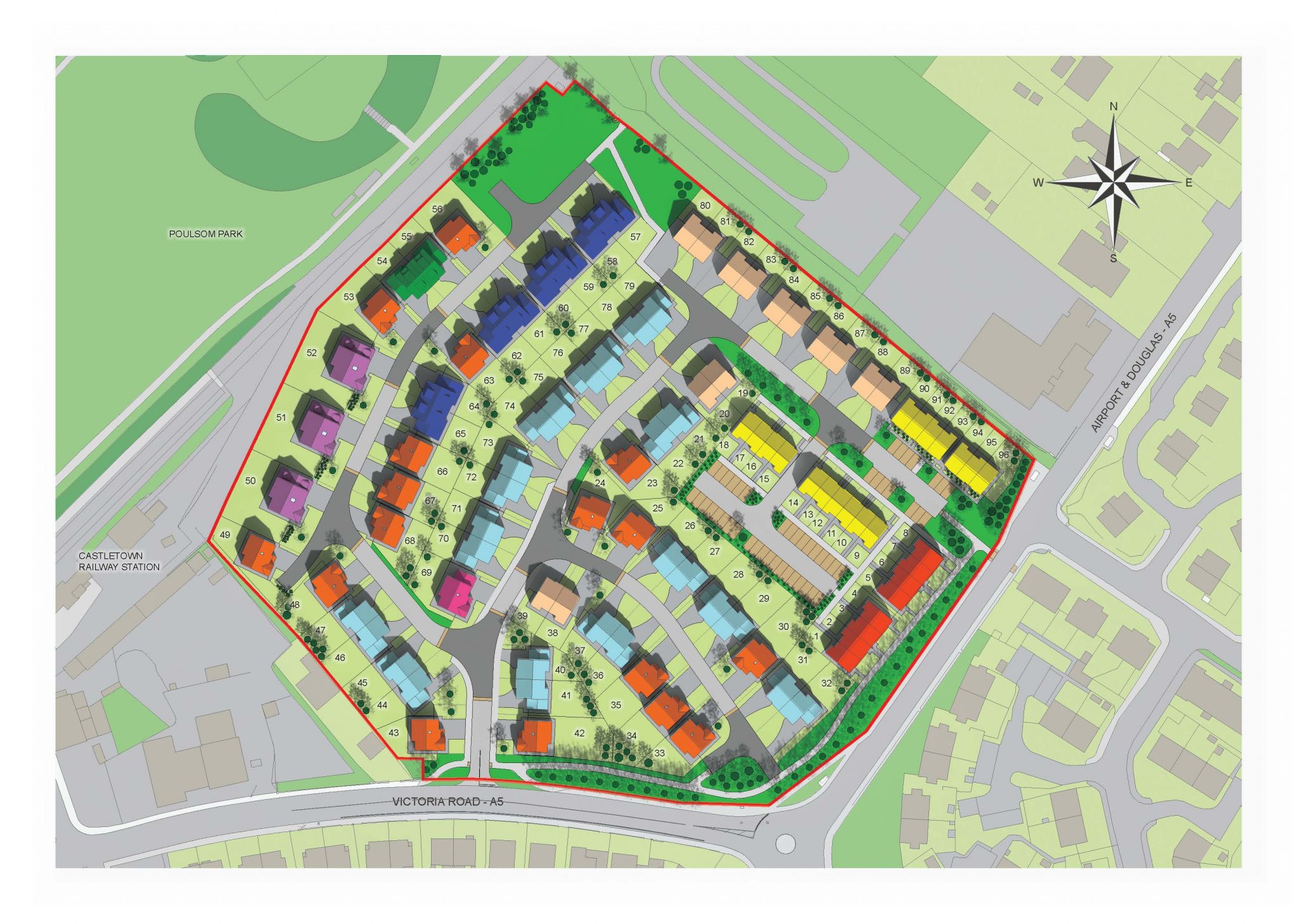 To find out more:
Contact us, email hello@blackgracecowley.com or call Tim Groves on 07624 456686
View all listings here ⇒ The Meadows