As a landlord, there are many things to take into consideration when renting out a property, especially in relation to legal requirements and legislation.
Here are some common mistakes made by landlords and how to avoid them, writes Jen Carran of Black Grace Cowley.
1. Avoiding requests
Keeping a positive relationship with your tenant is key, even if that means spending a bit of money to keep them happy even if some requests you may think unreasonable.
If your tenant is happy with their home, as a landlord you will benefit from this by them taking greater care of the property and even pitching in their own money in regards to improvements – everyone's a winner!
2. Ventilation in bathrooms
Mould and peeling paint become an issue within bathrooms when they aren't properly ventilated after bathing or showering.
This can be a massive pain for landlords who have to allow for redecorating costs.
Make sure that there is an extractor fan appropriately sized for the bathroom and that the windows have enough leverage to allow enough air to circulate to avoid these issues.
3. Cleaning and gardening equipment
It is not uncommon that a landlord will provide basic cleaning equipment such as a vacuum cleaner in a rental property but it is suggested that by doing so this could benefit you.
Providing a vacuum cleaner or a lawn mower is an effective way to persuade your tenant to take care of the property.
4. Fire resistant furniture
By law, you are required to make sure all of the furniture in your property is fire resistant. All existing furniture labels should be checked and any future purchases should also be checked before buying.
As you have to prove that the item is fire resistant, any labels that have come off any items need to then be checked or have the items replaced.
5. Fire alarms and carbon monoxide detectors
As required by law, fire alarms and carbon monoxide detectors should be installed within your rental property.
However, once installed, changing the batteries becomes the responsibility of your tenants after the tenancy has started. If the fire alarms are faulty, you must instruct your tenants to make you aware of this as it is your responsibility to replace them.
If you would like any advice on letting and managing your property then please contact me on 01624 645555 or email Jenny Carran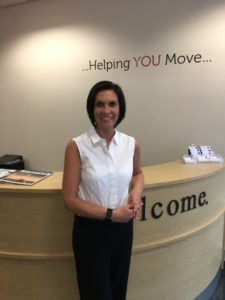 ---
Posted in Uncategorised